Custom Order for Marc Coluccio - YALE Sign Package - 87 Signs - India Walnut Backer - Whitewashed Maple Overlay - Client #190139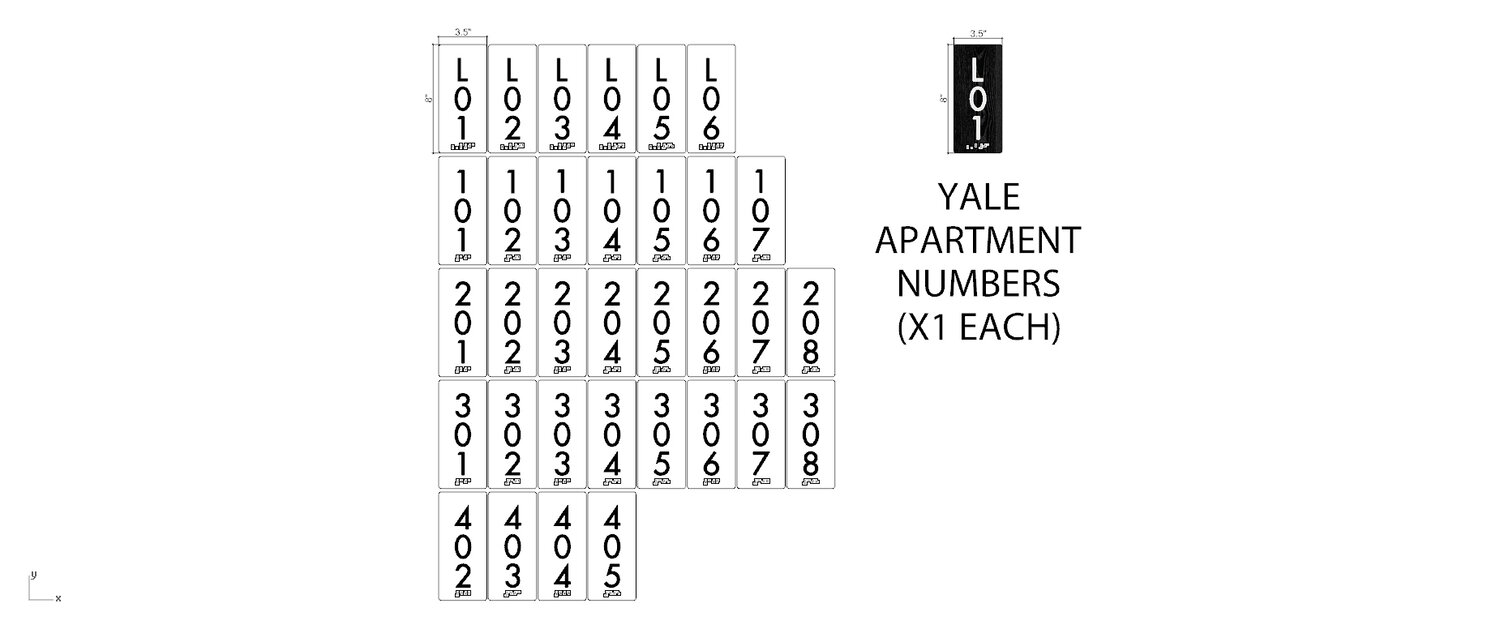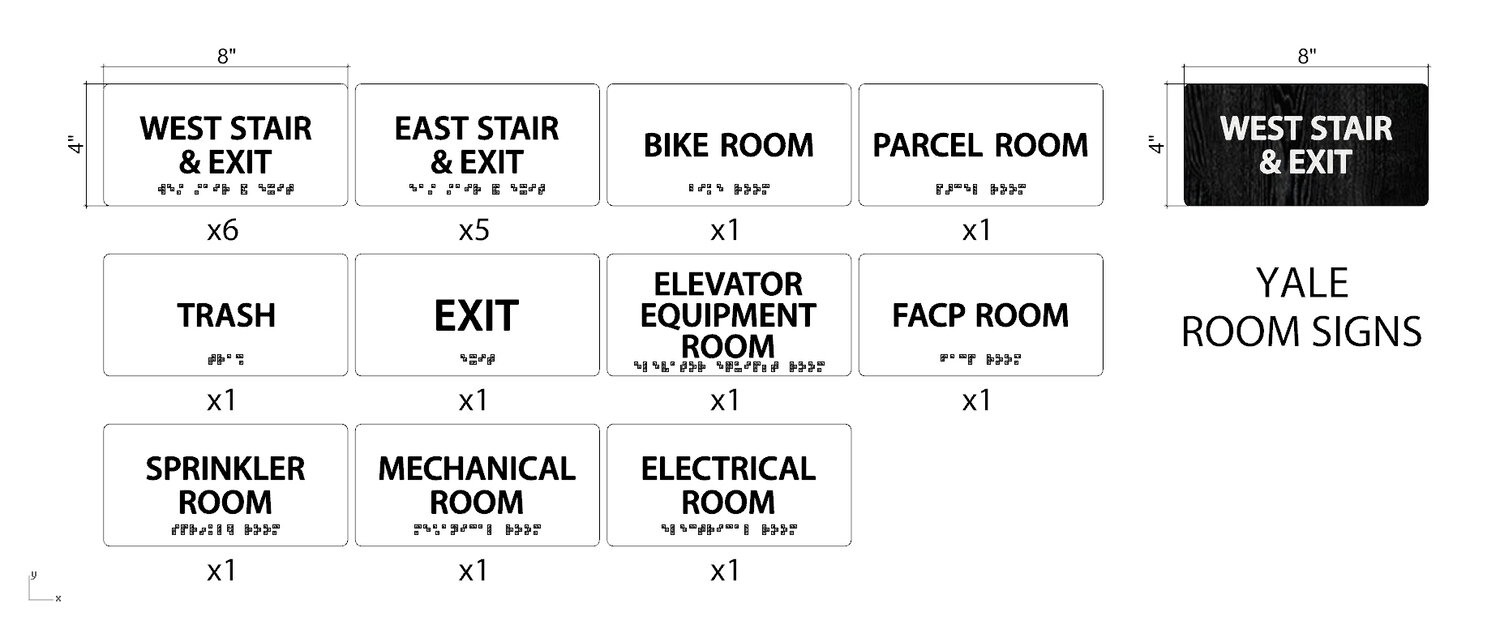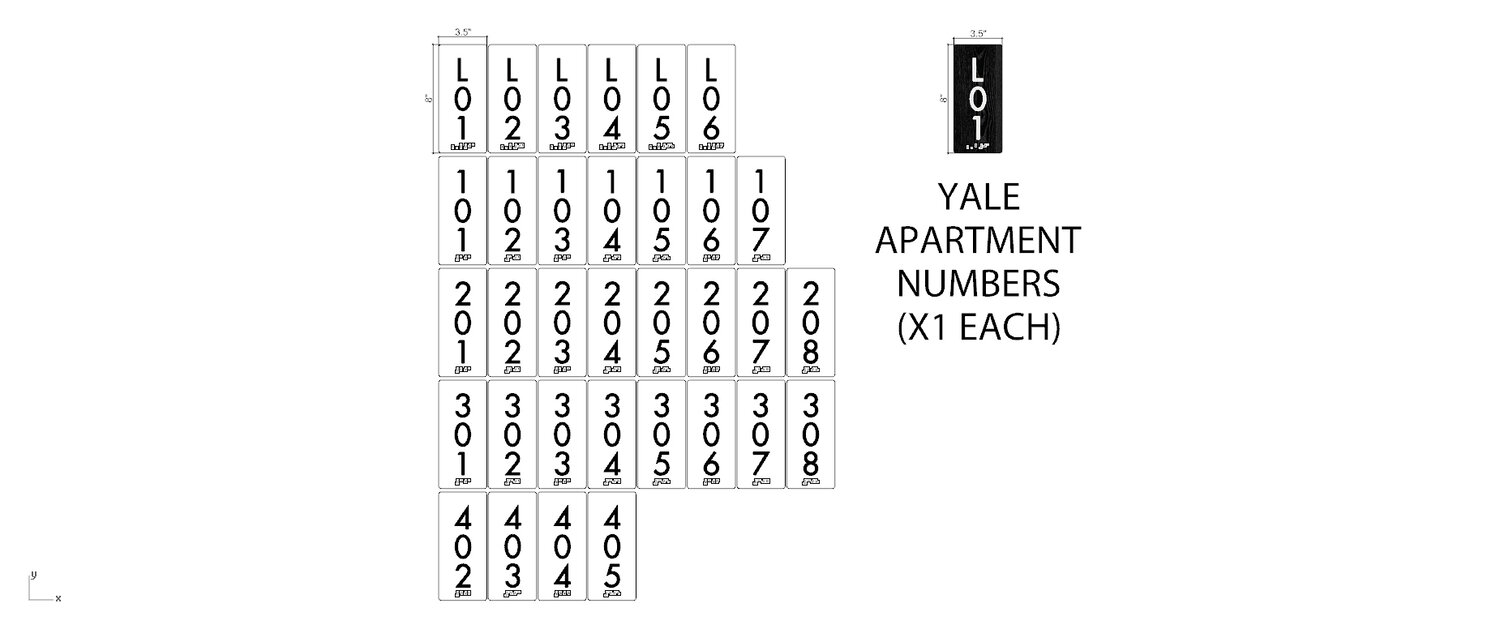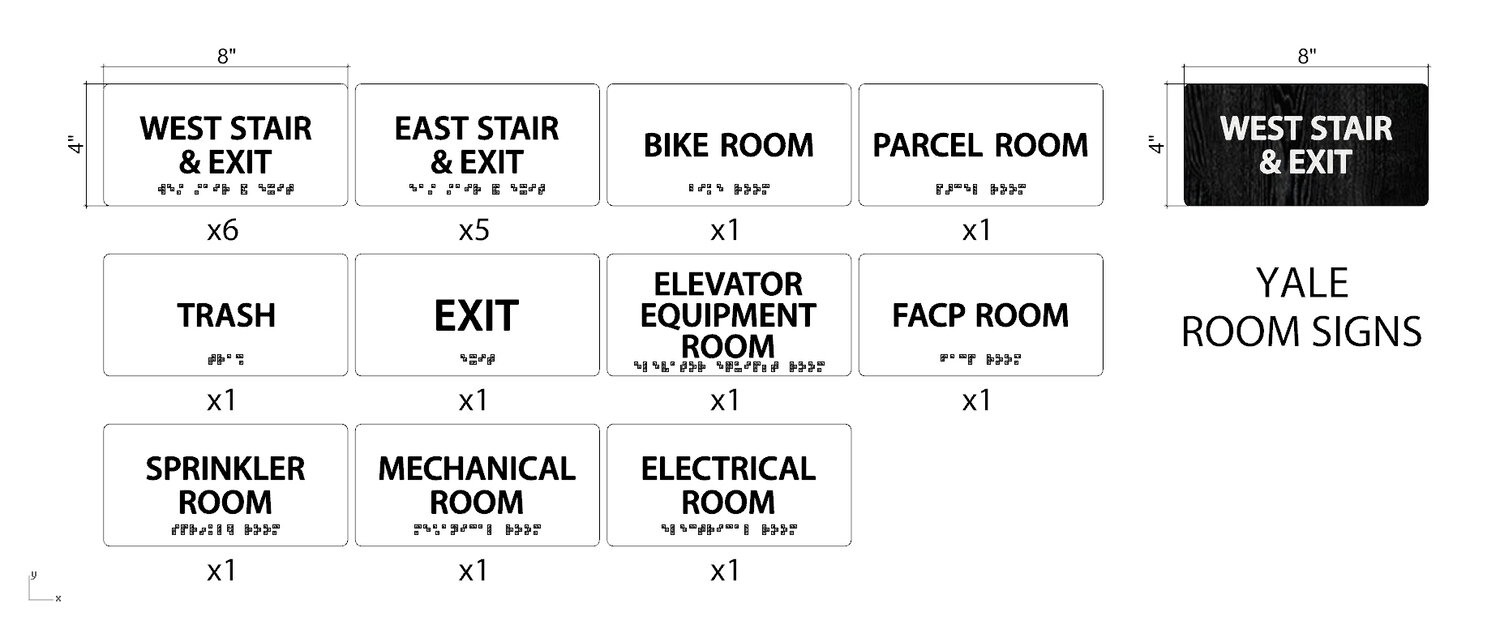 sold out
Custom Order for Marc Coluccio - YALE Sign Package - 87 Signs - India Walnut Backer - Whitewashed Maple Overlay - Client #190139
Custom Order for Marc Coluccio - YALE Sign Package - 87 Signs - India Walnut Backer - Whitewashed Maple Overlay - Client #190139
*Note: Custom design deposit ($286) has been subtracted from order total.
**Note: 10% (-$318) discount applied to entire order.
Material: India Walnut Backers & Whitewashed Maple Overlays
Dimensions: Varies — See listing images
Text: Yes
Font: Futura Medium & Myriad Pro Semibold
Braille: Yes
Mounting: Tape
Installation Template: N/A
Waterproof: No
Quantity: 87 Signs
Fabrication Time: 15 Business Days + Transit
Shipping: USPS Priority Mail with Insurance
This listing is for a custom designed and fabricated pair of door tags. Customer has supplied initial sizing and material finish preferences. Gray Skunk Inc. is to provide digital design services to aide in the development and production of a custom piece. Should excessive time be needed to complete the project, additional fees may be required.

*Insurance is included in the shipping cost.

Thanks for stopping by. Please email us with any questions or concerns before you purchase this item and for combined international shipping rates.

©Gray Skunk 2019 | All Rights Reserved